If you run a business that has a large service area or is hyper-local and specific to one area (such as a dispensary), local SEO is the way to go. It can help you target customers in the areas your business serves, and because those areas are smaller, it's not as difficult to rank highly in them. But you need to know what you're doing for a local SEO strategy to pay off.
Otherwise, you could end up testing out keywords in a range of locations and not know how to interpret the feedback you're getting. By learning some solid local SEO principles, you can have confidence that your efforts are following the right rules.
In this article, we'll cover what local SEO is and how your business can get the best results. It doesn't matter how many locations you're covering or what country you're in because the advice we give here applies globally. Plus, once you've figured it out in one location, you can easily replicate it in as many other areas as you like.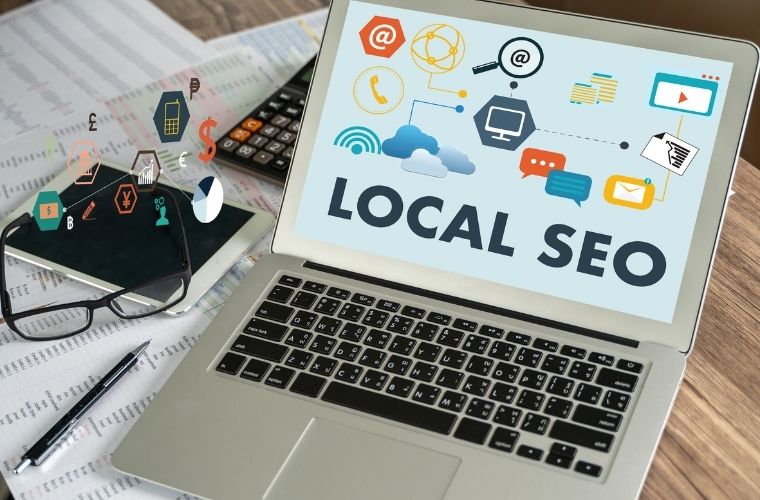 Why a Local SEO Strategy can Reap Rewards for Your Business
Local SEO is a popular and proven strategy to attract more customers to your business. Research has shown that almost every single search engine user has looked up local businesses in their area. Almost half of search engine users have searched for local information.
You can position your business to appear in front of these users in as many locations as you prefer. When people look for advice, products, services, events, or shops in your area, you can ensure your business is included in the results that come up. We'll now cover some tips to help you achieve that.
5 Vital Tips for Ranking Better With Local SEO
Obtain or Optimize Your Google My Business Listing
Google is the most popular search engine in the world by far. It's responsible for the vast majority of all searches performed by Internet users worldwide. They have an element of their search facility called Google My Business. This is for users to create business listings that appear on Google Maps and local search results.
Google has an entire website for Google My Business, and you can find all the details for how to get started by visiting it. A GMB listing shows customer reviews, your address, phone number, and a business description. Plus, it gives users a link to share on social media or elsewhere. Once you upload and verify your listing, sharing regular updates and posting original content regularly is an excellent way to optimize your GMB listing. It also allows customers to connect with you quicker and increases your visibility in search results.
Build Links Locally to Get Local Results
If you want your business to perform well in a particular area, you should build its digital reputation and presence in that area's section of the Internet. This is determined by the keywords in use and the links within and between websites relating to that area.
This is also known as domain authority. Websites perceived as established, trustworthy, reliable, and informative score higher on domain authority. A link from such a website to yours is very valuable, but so is a link from your website to theirs.
Engage in Good Social Listening Practices
Social listening is another crucial way of improving local SEO results. Social listening provides insights about the audience in your chosen areas, like what they're talking about and interested in. This could be about your business or encompass a broader range of topics.
You can analyze your social listening results to fine-tune your local SEO strategy. It may even lead you to alter your products or services or change how you market them in your target areas.
A good example relates to the outdoor seating area of a restaurant. If it's small and not well-provided, customers may talk about this and you can then take action to improve it. In ways like this, a local SEO strategy can help your business besides the obvious benefit of attracting more traffic.
Gather Customer Feedback Frequently
The number of positive reviews your business has also signals to others how worthy your business is of their attention. This creates a positive spiral of views and visits, which gets measured by algorithms on search engines. As long as you've got authentic positive reviews, your reputation will grow and your visibility in search results will improve alongside it.
If you've already got a GMB listing like we covered above, these reviews will appear there too, which adds another way they can benefit you. You can also collect reviews from social media sites, which can be added to GMB listings.
Make Your Website Mobile-Friendly
Most people these days spend time browsing websites on their smartphones, so it's important to ensure your website is optimized for them. People also conduct local searches on their phones, which makes sense when you reflect on it. If people are visiting an area or have recently moved there, they'll explore it on foot in many cases. While doing so, it's common for them to search for businesses and amenities on their smartphones.
Ensuring your website appeals to smartphone users is vital for making your local SEO strategy pay off in the long-term. It's good to have the right keywords and build your business's digital reputation, but it also needs to have a smooth user experience for people who click on links to your website.